Gluten Free/Allergen Free Co-Packing
Do you have a special gluten free recipe that you think people would enjoy?
Are you looking for a co-packer that works with small businesses and mixes small batches?
Do you have a gluten free flour product business idea and not sure how to start?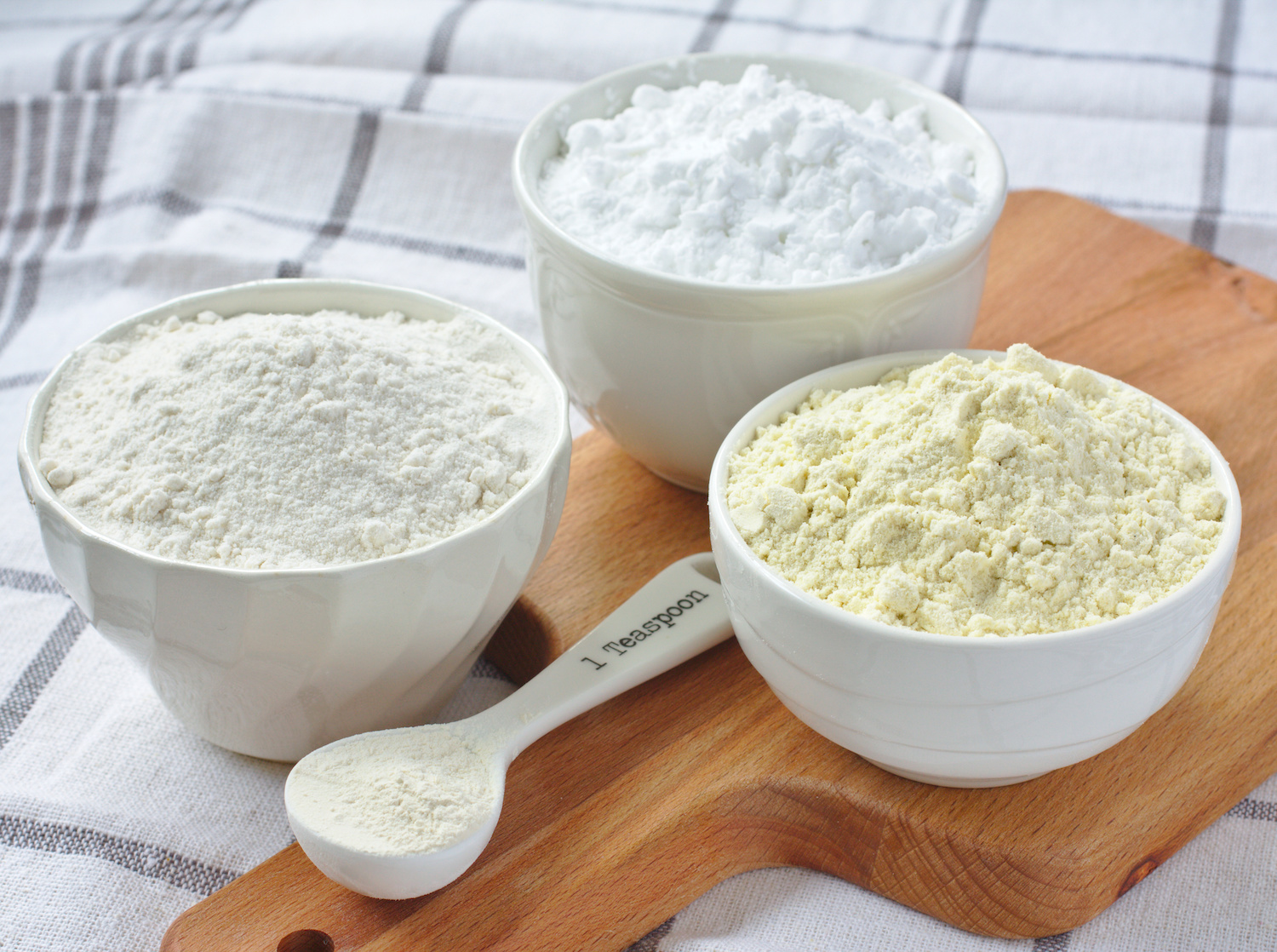 J & W Farm can help you out!
We are a trusted company inspected by the Virginia Department of Agriculture and the FDA.
We have dedicated gluten free equipment.
Our staff is food safety trained.
We work with a network of bulk suppliers that carry gluten free flours and other ingredients.
We strive for pricing within your budget and do all we can to meet your needs.
We can package your product in individual bags (ready for retail sales) up to 50-pound bulk bags to meet a variety of needs for your customers.
We are able to heat seal and date "Shelf Ready" packaging.
Contact us to discuss your product (idea) and packaging considerations.  Since we understand the importance of guarding your proprietary information, our confidentiality agreement is designed and upheld to strictly protect your trade secrets. Once this agreement is signed, you would share your recipe with us.  We calculate a bulk mixing recipe and provide a price quote.  If you have a particular supplier for certain ingredients, we will contact them for their pricing.  If you have special ingredients that we don't have access to, you will need to provide them.  At this point, we will mix a small test batch for you to test and sample to confirm the mix.  Upon your approval of the test batch, we would schedule mixing the quantity you requested and packaged per the quote.
We are able to mix a minimum of 50 pounds up to 300 pounds per recipe.
Please keep in mind that labeling and packaging must be approved by your state's guidelines.  This is usually done through the Department of Agriculture.  We can help with food testing at Virginia Tech to get a nutritional label. 
Our Story
When J & W Farm decided to package our Grandma B's Crazy Cake as a gluten free & vegan dry mix, we started looking for a co-packer to mix and package our recipe. Six months later, our research resulted in one co-packer with gluten free dedicated equipment, but the minimum order was 5000 pounds. Our market research did not show the ability to sell this large quantity in a short period of time for such a "new" product. Therefore, we decided to learn how to mix small batches ourselves. With help from the Virginia Tech Food Science Department and several mills, we invested in equipment and developed a network of vendors for gluten free flours. In the fall of 2015, we mixed our first batch. In 2017, we moved into a new facility built on our farm.
In Conclusion
Our goal is to help you and your company avoid the problems we had to go through to get a great gluten free mix to customers. There are a lot of commercial gluten free mixes in your local grocery store, but your recipe is always going to be better. You have taken the time and resources to develop a mix that you are proud of. We want to help you get it to market within a reasonable cost.
What people say about co-packing with J & W Farm
J & W Farm has been my first co-packing experience and I have to say, it has been lovely! They are so friendly, responsive and very knowledgeable about the whole experience, that I have felt safe and supported throughout the entire process. I have been using them for co-packing for over a year now and it has been very successful with very few hiccups, if at all. My orders have ranged in quantity from small to larger amounts and they have been able to manage the quantities smoothly. I highly recommend J & W Farm as a co-packer! Thanks so much, John and Wendy!!!
Ayelet Connell, PhD
Simply Paleo

As a small business owner of an allergy friendly company, finding a co-packer that could not only help, but meet my strict requirements and expectations was proving to be impossible until I found J & W Farm.  Not only are they wonderful people that truly care about you and your product, but they are reliable, conscientious and follow strict quality control standards.  We are so fortunate we found them and could not have continued growing our business without them!
Laura Catron
Creator and Buddy's mom!
Buddy's Allergen Free